Team Building at Tartine Manufactory and Dandelion Chocolate Factory
This spring, the team got together and enjoyed an afternoon at Tartine Manufactory and a tour of the Dandelion Chocolate Factory.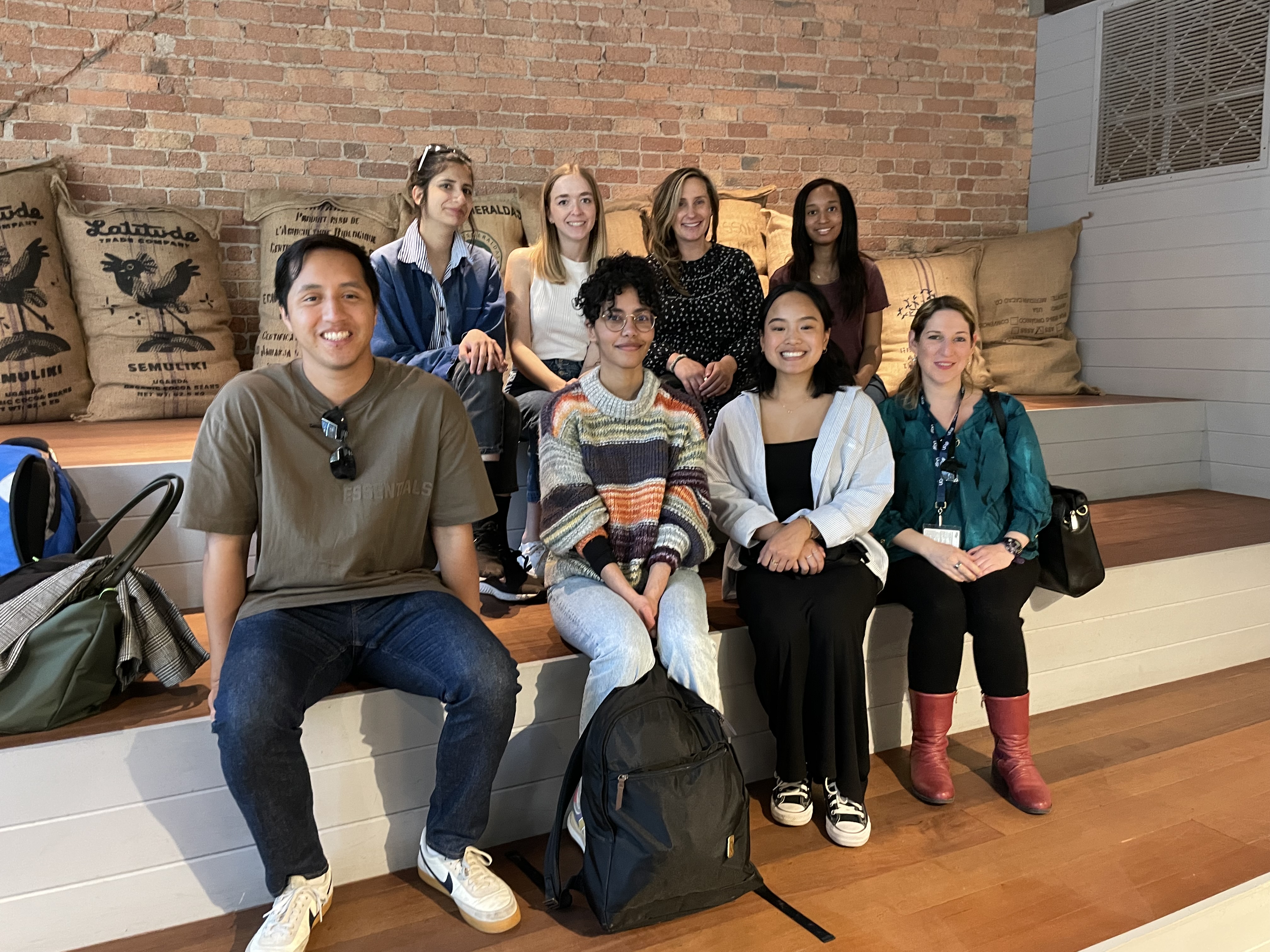 New Lab Members
The Felder Lab welcomed 3 new lab members in Spring 2023!
Patricia Moran, Ph.D. is a clinical psychologist at the UCSF Helen Diller Family Comprehensive Cancer Center. She is also a research specialist at the Osher Center for Integrative Health, where she has been directing projects for over 20 years.
Carolyn Ponting, Ph.D. is a postdoctoral fellow in the UCSF department of psychiatry. She received her Ph.D. in clinical psychology from UCLA and completed her APA-accredited clinical internship at UCSF's Clinical Psychology Training Program- Public Service & Minority Cluster. Her research examines the sociocultural factors that contribute to the risk and alleviation of mental health problems in Latinx families, with an emphasis on pregnant women and children. 
Richelle Mah, B.A. is a clinical research coordinator on the PRISM Study. She received her degree in psychology at the University of San Francisco. She is curious about how mental health conditions manifest differently among minoritized communities and is interested in the development and implementation of accessible, culturally competent interventions. She hopes to pursue a doctoral degree in clinical psychology to further explore her research interests.
Riya is off to Grad School
This spring, Riya Mirchandaney was accepted to the University of Pittsburgh doctoral program in clinical psychology. Under the supervision of Dr. Brant Hasler, she will be studying sleep and circadian rhythms as they relate to mood and substance use disorders during adolesence. Riya has been a valuable asset to the Felder Lab for the past 3 years, and we will miss her dearly! Good luck Riya!
Team Building at Pickney Clay 
In Fall 2022, the PRISM Study team enjoyed a pottery class at Pickney Clay Studio.